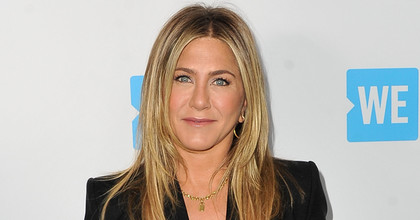 By Cole Delbyck
HuffPost
May 19, 2018
The White House just got a whole lot friendlier.
Jennifer Aniston has been tapped to star in Netflix's new political comedy "First Ladies" as the president of the United States. "One Mississippi" actress Tig Notaro will be playing her wife.
The film follows America's first female president, the fictional Beverly Nicholson, and her wife, Kasey, as they move into the White House and prove that "behind every great woman… is another great woman," the official description says.