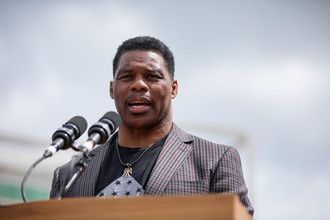 NCGOP
December 1, 2022
Fellow Conservative,
Herschel Walker's Democrat opponent has been the Number One fundraiser in the nation, and he's showing no signs of stopping! His campaign is receiving record-setting MILLIONS in donations from billionaires, celebrities, and socialists in California and New York.
Now, he's pouring those donations into vicious and misleading attack ads in an effort to buy victory in this Runoff Election. We have to FIGHT BACK before it's too late to make a difference!