Klayman: Haaretz & Its Despicable Self-Hating Jewish Traitors Would Make the Anti-Semitic NYT and Leftist Media Proud!
Order "It Takes a Revolution: Forget the Scandal Industry!" at BarnesandNoble.com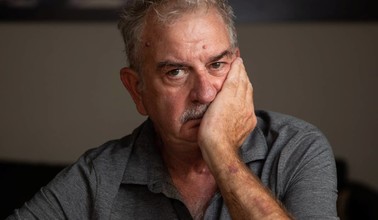 By Shany Littman
Haaretz.com
October 5, 2021
Avi Mograbi's new movie, "The First 54 Years — An Abbreviated Manual for Military Occupation," has not been among the offerings at any of the film festivals held in Israel this year, and so far no Israeli television channel has been willing to air it either. Nor did the nonprofit foundations that usually support documentary films want to get involved this time around, even though Mograbi is a highly-regarded longtime filmmaker whose previous films have been very successful and have been shown at dozens of film festivals around the world.



Your help is urgently needed!
Support our cause and join our fight!