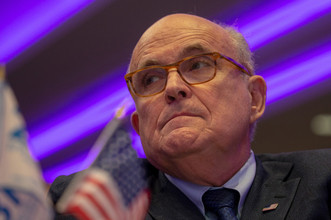 New York Post
May 10, 2018
Rudy Giuliani resigned from his law firm after his partners got fed up with his bloviating defense of President Trump during a series of over-the-top media appearances, a new report said Thursday.
The ex-mayor took a leave of absence in April from the firm, Greenberg Traurig, to defend Trump in special counsel Robert Mueller's Russia probe and other controversies, including the $130,000 payoff to porn star Stormy Daniels.
But the firm said Thursday that he had quit the day before, the New York Times reported.