Klayman: Good for Trump: Woodward Is a Sleazy Lying "Has Been!" but Trump Unlikely to Get Justice With Biased Federal Judges!
Order "It Takes a Counter-Revolution!" at Amazon.com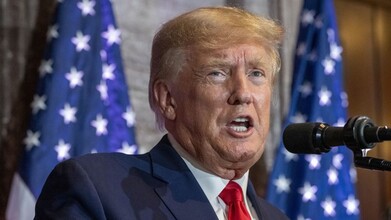 By David Goldman
CNN
January 31, 2023
Former President Donald Trump has sued journalist Bob Woodward for copyright violations, claiming Woodward released audio from their interviews without Trump's consent.

The former president has a long history of filing lawsuits that ultimately get tossed out of court. Woodward and the publisher Simon & Schuster said Trump's case is without merit.

Woodward conducted several interviews with Trump for "Rage," the author's second book on the former president that hit bookstores in September 2020. Woodward later released "The Trump Tapes," an audiobook featuring eight hours of raw interviews with Trump interspersed with the author's commentary. That book, which went on sale October 25, 2022, contains the 20 interviews Woodward conducted with Trump from 2016 through 2020, including those for "Rage."



Your help is urgently needed!
Support our cause and join our fight!