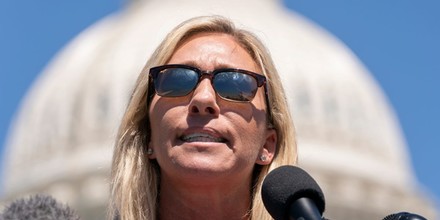 By Sonam Sheth, John L. Dorman
Business Insider
December 30, 2021
Marjorie Taylor Greene and Andrew Clyde have accrued over $100,000 in fines for defying mask rules.
Greene has reportedly racked up more than $80,000 in fines, while Clyde has amassed about $30,000.
The fines are taken out of their paychecks, but a lawmaker told CNN Clyde found a way around paying.