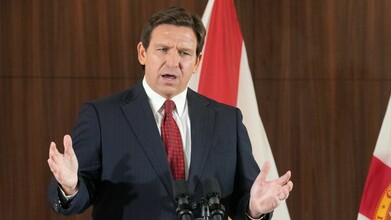 The Hill
February 5, 2023
Florida Gov. Ron DeSantis's (R) administration has filed a complaint against an Orlando foundation over a drag holiday event it hosted in which minors were allowed to attend the show.
The complaint, which was filed Friday, alleges that the Orlando Philharmonic Plaza Foundation violated state law in allowing for a person to "commit lewd or lascivious exhibition" in the presence of an individual who is less than 16 years old.
It states that the foundation hosted a show called "A Drag Queen Christmas" on Dec. 28 and sold alcoholic drinks during it. The complaint, which the Florida-based news outlet The Floridian published a copy of online, said that the foundation used "Christmas-themed promotional materials" that did not give advance notice of the "sexually explicit nature" of the show's contents.