Klayman: Gone Are the Days of Pope John Paul II: Pope Francis Is No John Paul!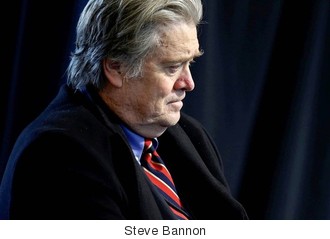 By Associated Press, Saphora Smith and Claudio Lavanga
NBC News
July 16, 2017
A close confidant of Pope Francis, writing Thursday in a Vatican-approved magazine, has condemned those within American presidential administrations who espouse the ideology of "Christian fundamentalism" — naming White House chief strategist Steve Bannon as a proponent of such "apocalyptic geopolitics."

In a damning article, the Rev. Antonio Spadaro, editor of the influential Jesuit journal La Civilità Cattolica, also took aim at conservative religious support for President Donald Trump, accusing activists of promoting a "xenophobic and Islamophobic vision that wants walls and purifying deportations."



Pre-order 'Essays of a Mad Man'
A four-volume compilation of Larry Klayman's writings from 1999-onward, comprising of the Clinton years, the Bush years, the Obama years & the Trump years