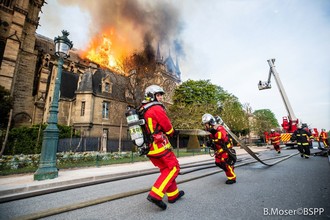 By Kathleen Parker
Washington Post
April 17, 2019
At least he recognized the urgency.
As the world gasped in horror on Monday at the sight of Paris's Notre Dame Cathedral burning in a cataclysmic moment, the president of the United States imparted these words of wisdom: "Perhaps flying water tankers could be used to put it out. Must act quickly!"
Well, Jesus, Mary and Joseph. Could we possibly be more banal?