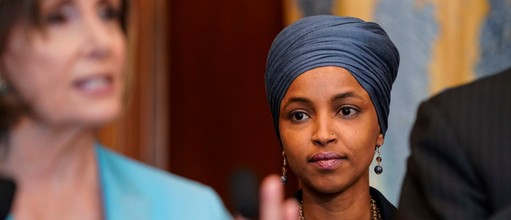 By Andrew Kerr
Daily Caller
September 1, 2021
Ilhan Omar possibly committed a felony by failing to report income she may have received from her 2020 book deal in her required financial disclosure forms, a watchdog group alleged in a complaint filed Tuesday.
Members of the House are required to disclose sources of income above $200 in their financial disclosures, but Omar's filings contain no mention of her book deal, which was reportedly valued at up to $250,000 in January 2019.
"Representative Omar's apparent disclosure omissions and misreporting violate House ethics rules, the Ethics in Government act, and possibly 18 U.S.C. 1001, a felony with penalties up to five years in prison for making false statements in a matter before the legislative branch," the National Legal and Policy Center wrote in a complaint to the Office of Congressional Ethics.