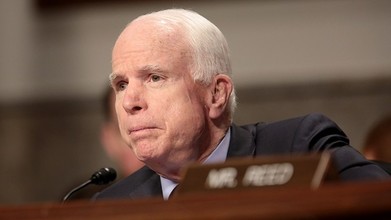 By Max Greenwood
TheHill
May 5, 2018
Those close to Sen. John McCain (R-Ariz.) have told the White House that their plan for the Arizona Republican's eventual funeral is to have Vice President Pence attend — but not President Trump, The New York Times reports.
The funeral is expected to take place at the Washington National Cathedral, according to the Times.
But Trump, with whom McCain has had a tempestuous relationship, is not expected to attend the service, at least not according to current planning, the Times reported.