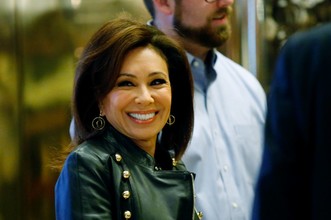 The Epoch Times
September 7, 2019
Jeanine Pirro confirmed she was suspended from her Fox show in March over comments she made about Rep. Ilhan Omar, and that she is uncertain about her future with Fox News.
Pirro was speaking to former White House aide Sebastian Gorka during a commercial break on his live radio show, "America First," on Sept. 3.
Pirro said that she was told not to speak with other media outlets by her supervisors at Fox News.
"Fox reviews everything. They're unbelievable," she said. "They're still saying you cannot do Bill O'Reilly, you cannot do Newsmax."