Klayman: Fox News Continues Jihad Against Trump!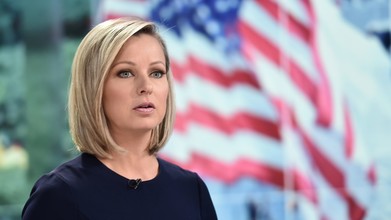 By Jenna Ryu
USA TODAY
November 11, 2020
Fox News anchor Sandra Smith has become the subject of Twitter buzz after a now-viral clip showed her off-camera reaction to the comments of a guest on "America's Newsroom" during the network's Saturday broadcast.

In the video circulating on social media, Smith squinted her eyes and shook her head while DC-based lawyer Cleta Mitchell said "just because CNN says — or even Fox News says — that's somebody's president, doesn't make them president."

Major networks such as CNN, the Associated Press as well as Fox News reported Democratic nominee Joe Biden surpassed 270 electoral votes and secured the race for president Saturday after Pennsylvania was finally called for the former vice president.



Your help is urgently needed!
Support our cause and join our fight!