Klayman: Former AG Barr Is a Disloyal RINO Republican Bent on Keeping His "Membership" in the Corrupt Bi-Partisan Swamp of Washington, D.C.
Order "It Takes a Counter-Revolution!" at Amazon.com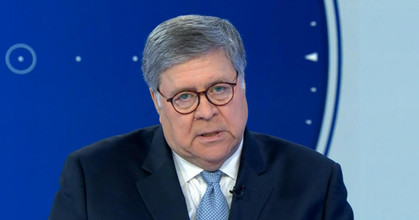 CBS News
August 6, 2022
Former Attorney General Bill Barr called the newest federal grand jury subpoenas probing the Jan. 6, 202, Capitol riot "a significant event," one that suggests that government prosecutors are probing high-ranking Trump administration officials and allies, and even former President Donald Trump.

"This suggests to me that they're taking a hard look at the group at the top, including the president and the people immediately around him who were involved in this," Barr told CBS News' Catherine Herridge in an interview Friday.

The grand jury has been meeting weekly; in late July, Marc Short, former Vice President Mike Pence's chief of staff, testified, and according to The Washington Post, Greg Jacob, Pence's chief counsel, was also interviewed by the grand jury.



Your help is urgently needed!
Support our cause and join our fight!