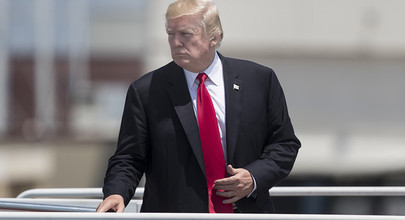 'I know that he listens to Tom': Meet Trump's anti-Mueller ally
By Andrew Restuccia
POLITICO
August 7, 2018
Tom Fitton, the head of conservative group Judicial Watch, has made a career of suing the federal government over suspected bureaucratic corruption, irritating every president since Bill Clinton.
But in Donald Trump, Fitton has found an enthusiastic booster — a president who, rather than bristling at Judicial Watch's frequent accusations of malfeasance throughout the government he oversees, welcomes the group's efforts to hold the "deep state" accountable.
Watch Video:
Justice! – The Difference Between Freedom Watch and Judicial Watch!