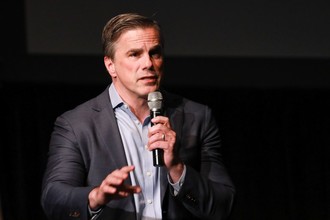 www.theepochtimes.com
May 14, 2019
WASHINGTON—Attorney General William Barr should focus on initiating prosecutions of Russia Hoax ringleaders like former FBI counter-espionage agent "Peter Strzok and people of that ilk who quite obviously abused their offices for political purposes," Tom Fitton, president of the conservative watchdog group Judicial Watch, said Tuesday.
"The fact they have an attorney general and a U.S. attorney looking at these issues is a positive development," Fitton told The Epoch Times.
"And the reaction of the Left to it tells you why it is, because you've got someone with the ability to empanel grand juries and do a serious criminal prosecution," he said.