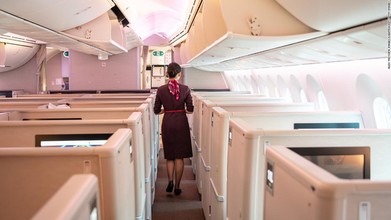 By Lilit Marcus
CNN
December 11, 2020
(CNN) — As the coronavirus pandemic rages on, transportation officials around the world have been looking for ways to keep passengers and crew safe on board planes.
On November 25, the Civil Aviation Administration of China (CAAC) released new guidelines for the country's airline industry, which it oversees.
The document, titled Technical Guidelines for Epidemic Prevention and Control for Airlines, Sixth Edition, contains advice about the best hygiene practices to carry out on aircraft and in airports.