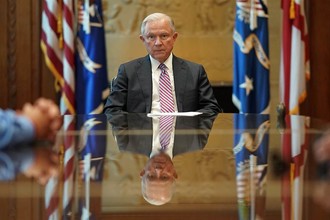 By Leigh Ann Caldwell and Alex Seitz-Wald
NBC News
July 26, 2017
Republican senators have Attorney General Jeff Sessions' back.
The GOP lawmakers are furious over President Donald Trump's escalating attacks on their former colleague and are letting the attorney general — and the public — know that they stand with Sessions in the face of the president's broadsides.
"I told him we were thinking about him and that he had a lot of friends up here," Sen. Richard Shelby, R-Ala., said he told Sessions, who until he joined the administration in February was the other senator from Alabama.