Klayman: Farrell's Speculation Is Suspect Particularly Since Neither He nor Tom Fitton at Judicial Watch Are Lawyers!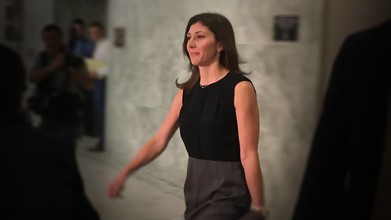 By Kathryn Blackhurst
LifeZette
July 19, 2018
Former FBI lawyer Lisa Page may "look for an immunity deal" as part of her cooperation with congressional investigations into allegations of anti-Trump and pro-Clinton bias with the Department of Justice (DOJ) and FBI, according to Judicial Watch Director of Investigations & Research Chris Farrell.

"Well, I think Page has the opportunity to become the anti-Strzok. She's going to look for an immunity deal, or at least being treated as a cooperating witness. She's seen from last week what her boyfriend was doing, and she's probably a pretty sharp attorney. She sees an opportunity or an opening to kind of recast herself, and I think she's taking advantage of it," Farrell said Monday on Fox Business Network's "Lou Dobbs Tonight."



Your help is urgently needed!
Support our cause and join our fight!