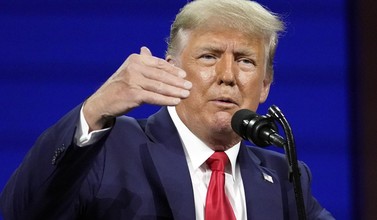 The Washington Times
June 22, 2021
Former President Donald Trump on Monday said that he has "never admitted defeat" in the 2020 presidential race.
"I never used the word concede, I have not conceded," Mr. Trump said in an interview with David Brody on Real America's Voice.
Mr. Trump reiterated his unproven allegations of voter fraud in the 2020 election, and said he anticipates the controversial audit in Arizona to show just that.