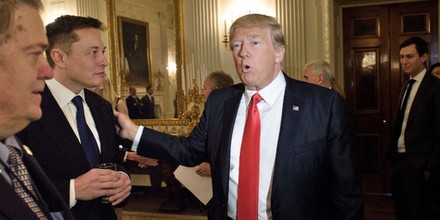 By Jake Lahut
Business Insider
May 17, 2022
Musk has had a mostly one-way feud with President Biden over electric cars.
The billionaire also vaguely praised the Trump administration.
Tesla CEO and prospective Twitter buyer Elon musk offered his two cents comparing the Biden administration to the Trump administration.
Speaking at a tech conference in Miami on Tuesday, Musk also predicted the US will be in a recession for 18 months.