Klayman: DOJ "Gestapo" Backed by Partisan Judge Poised to Throw Peaceful Jan. 6 Family in Federal Prison! Outrage!
Order "It Takes a Counter-Revolution!" at Amazon.com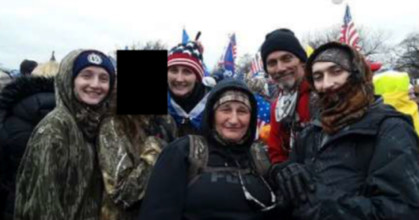 CBS News
October 1, 2022
Prosecutors are seeking prison time for five members of a Texas family arrested for roles in the U.S. Capitol breach. In new court filings, the Justice Department recommends one month in prison for Dawn and Thomas Munn, and 21-day prison sentences for three of the couple's adult children.

The Munn family, of Borger, Texas, has pleaded guilty to a misdemeanor charge, acknowledging they spent nearly an hour inside the Capitol on Jan. 6, 2021, including time in a private Senate conference room. Members of the family are accused of bragging about their roles on Jan. 6, or of misrepresenting the size and scope of the attack and damage. One of the five is accused of blaming police.



Your help is urgently needed!
Support our cause and join our fight!