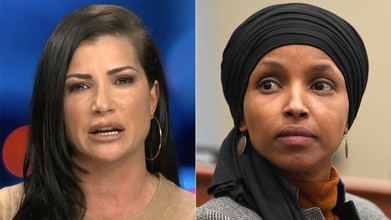 Ilhan Omar slammed for blaming NRA for Virginia shooting that left 12 people dead
By Lukas Mikelionis
Fox News
June 2, 2019
Police chief James Cervera says the suspect is dead following a mass shooting at a municipal building in Virginia Beach, Virginia.
National Rifle Association (NRA) spokeswoman Dana Loesch ripped Rep. Ilhan Omar after she blamed the gun rights group for the deaths inside a Virginia Beach municipal building on Friday.
The embattled Minnesota Democrat took a swipe at the NRA just hours after a disgruntled city employee went on a shooting spree that left 12 people dead and four more injured.
COMPLAINT FOR WRIT OF MANDAMUS TO ORDER U.S. DEPARTMENT OF HOMELAND SECURITY TO COMMENCE INVESTIGATION OF REP. ILHAN OMAR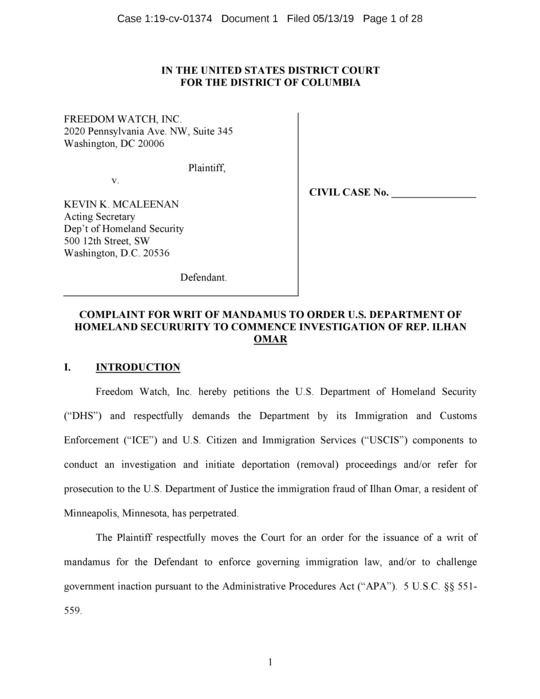 PETITION TO COMMENCE DEPORTATION PROCEEDINGS FOR REMOVAL FROM THE UNITED STATES AND/OR PROSECUTION OF ILHAN OMAR