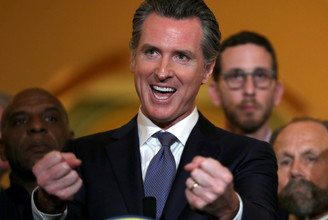 CBS Sacramento
June 1, 2019
Governor Gavin Newsom took a step Friday to support women's rights to have an abortion and even indicated women can come to California to have one if they want.
Newsom signed Friday what he calls a "Proclamation on Reproductive Freedom." He says it reaffirms the state's commitment to protecting women's reproductive choices, educates Californians about their rights to reproductive freedom, and welcomes women to the state to exercise that right.
Among other things, the proclamation talks about reproductive services already available to California women, including state-funded abortion services for low-income women.