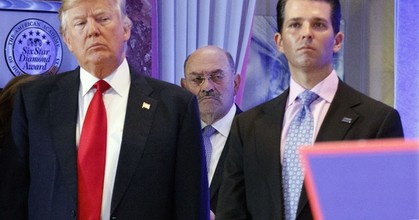 Los Angeles Times
June 24, 2021
When Donald Trump met in Central Park with contestants from the second season of "The Apprentice," there was someone new standing to his left, the sun gleaming off his bald head and eyes squinting behind rimless glasses.
This, Trump said, was Allen Weisselberg, his chief financial officer, and he was filling in for George Ross, another executive who had appeared on the show.
"If you think George is tough, wait until you see Allen," Trump boasted, as Weisselberg stood silently holding a leather briefcase.