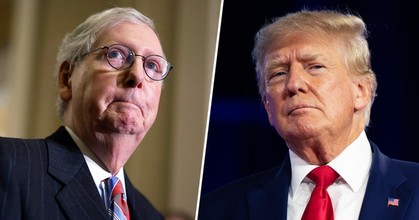 NBC News
December 23, 2022
Sen. Mitch McConnell deferred to former President Donald Trump's handpicked candidates in competitive midterm races, culminating in jarring defeats and a larger Democratic majority that bucked the odds.
He promises not to let that happen again, insisting he will "actively look for quality candidates" to promote in the 2024 primaries.
In a rare and pointed criticism of the former president, who's seeking a comeback in two years, McConnell said Trump's power is on the wane and called on him to back off Senate primaries.