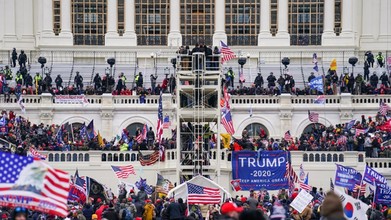 The Hill
October 13, 2022
A federal judge on Wednesday sentenced five family members who pleaded guilty for their involvement in the Jan. 6, 2021, Capitol riot.
The judge sentenced the two parents, Thomas and Dawn Munn, to 14 days in jail, and sentenced three of their children — Kristi, Joshua and Kayli — to 36 months each of probation.
The parents, who are from Borgen, Texas, had also traveled to Washington on Jan. 6 with another one of their children, who is a minor and was not charged.