Klayman: Cut Congressional Salaries Not Raise Them: Why Pay More for Do Nothing Worthless "Representation"!?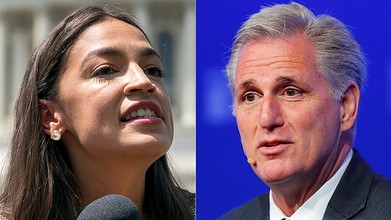 By Lukas Mikelionis
Fox News
July 6, 2019
Name a topic, and chances are good that House Minority Leader Kevin McCarthy, R-Calif., and U.S. Rep. Alexandria Ocasio-Cortez, D-N.Y., are on opposite sides.

But now McCarthy appears to agree with AOC that members of Congress deserve a pay raise. Without a salary increase, McCarthy says, only millionaires will be able to serve.

The top Republican in the House made the comments this week as lawmakers scrapped the bill over the possible backlash from increasing salaries for themselves and their staffs.



Your help is urgently needed!
Support our cause and join our fight!