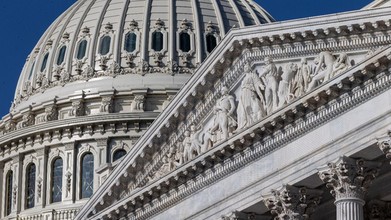 By Chad Pergram
Fox News
November 27, 2019
The White House and Capitol Hill offices have reopened after a brief lockdown due to an airspace violation.
Security officials on Capitol Hill are still puzzled by what sparked the security threat to be issued Tuesday morning that put both the White House and the Capitol on lockdown.
The incident caused an abrupt security situation, with jets being scrambled and officers warning people outside Capitol facilities to stay far away. The U.S. Secret Service said personnel at the White House were told to remain in place.