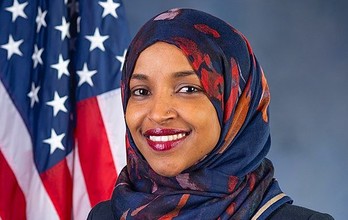 WND
May 14, 2019
Former Justice Department prosecutor and Freedom Watch founder Larry Klayman, who previously petitioned the Department of Homeland Security and the House of Representatives to investigate Rep. Ihlan Omar, D-Minn., to determine her eligibility for naturalization, now has gone to court.
The Muslim freshman lawmaker has drawn rebuke from her own party leaders for anti-Semitic tweets while in office. And before she was elected, she tweeted, "Israel has hypnotized the world, may Allah awaken the people and help them see the evil doings of Israel."
Klayman in March petitioned DHS and the House for an investigation of Omar on several grounds.