Klayman: "Compromised and Worthless" Establishment Republican AG Bill Barr Takes Another Cowardly Dive!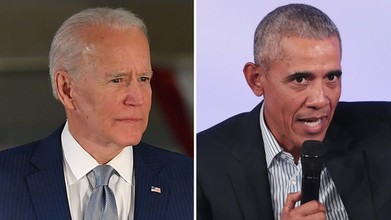 By Morgan Chalfant
TheHill
May 18, 2020
Attorney General William Barr said Monday that he does not expect a criminal investigation of former President Obama or former Vice President Joe Biden to result from the probe undertaken by U.S. Attorney John Durham.

"Based on the information I have today, I don't expect Mr. Durham's work will lead to a criminal investigation of either man," Barr told reporters at the Justice Department. "Our concern over potential criminality is focused on others."

AG Barr: "Not every abuse of power -- no matter how outrageous -- is necessarily a federal crime." pic.twitter.com/EtsO4U4qa4 — The Hill (@thehill) May 18, 2020



Your help is urgently needed!
Support our cause and join our fight!