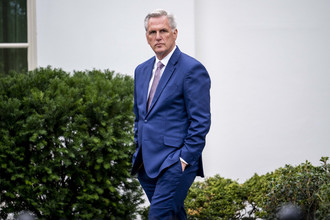 NBC News
December 18, 2022
Congressional Republicans have vowed to get tougher on China as they prepare to take control of the House, cheering critics of Beijing but also raising concern that one of Washington's most important bilateral relationships could be further destabilized.
Both Democrats and Republicans have grown more vigilant about China in recent years, but Republicans more often frame China's rise as a threat to U.S. economic and national security.
Although Democrats kept control of the Senate in the midterm elections last month, Republicans are in a stronger position to scrutinize President Joe Biden's China policies with their slim majority in the House.