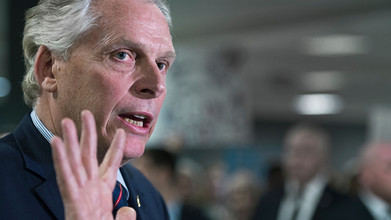 TheHill
June 20, 2019
Former Virginia Gov. Terry McAuliffe (D) announced Tuesday that he will be joining CNN as a contributor starting Wednesday night after forgoing a bid for the Democratic presidential nomination in 2020.
"Super excited to be joining @CNN as a commentator," he wrote. "Start tomorrow night – talking politics and the economy. Will be MUST WATCH TV. Game on!"
McAuliffe also promoted an opinion piece he wrote for the network offering advice for 2020 Democratic presidential candidates.