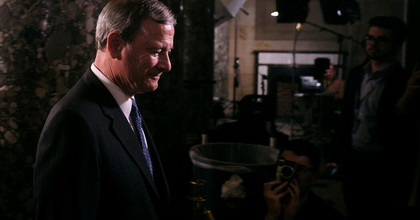 By Adam Liptak
New York Times
June 25, 2022
WASHINGTON — In the most important case of his 17-year tenure, Chief Justice John G. Roberts Jr. found himself entirely alone.
He had worked for seven months to persuade his colleagues to join him in merely chipping away at Roe v. Wade, the 1973 decision that established a constitutional right to abortion. But he was outflanked by the five justices to his right, who instead reduced Roe to rubble.
In the process, they humiliated the nominal leader of the court and rejected major elements of his jurisprudence.