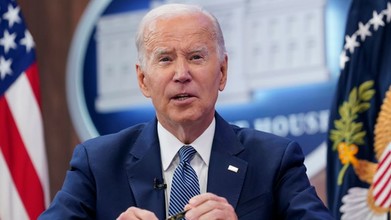 By Sam Fossum
CNN
October 16, 2022
President Joe Biden's reassessment of the United States' relationship with Saudi Arabia will happen "methodically" and will include bipartisan consultations, and there will be no major changes until after Congress returns from recess, according to national security adviser Jake Sullivan.
Sullivan has previously said that the President would examine all aspects of the US-Saudi relationship, as administration officials continue quiet discussions with members of Congress and congressional aides about how the US could impose consequences following the kingdom's decision to partner with Russia in cutting oil production.
"This is a relationship that got built over decades on a bipartisan basis. And so the President isn't going to act precipitously. He is going to act methodically, strategically. And he's going to take his time and consult with members of both parties, and also to have an opportunity for Congress to return so that he can sit with them in person and work through the options," Sullivan told CNN's Dana Bash on "State of the Union" on Sunday.