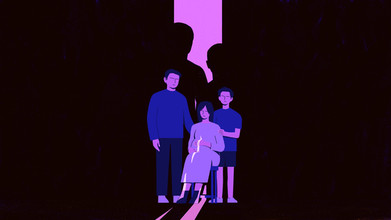 NPR.org
July 11, 2022
LINYI, China — Outside, rain falls. Inside, a middle-school student completes his homework. His mother watches him approvingly.
She is especially protective of him. He's the youngest of three children this mother had under China's one-child policy.
Giving birth to him was a huge risk — and she took no chances. She carried her son to term while hiding in a relative's house. She wanted to avoid the "family planning officials" in her home village, just outside Linyi, a city of 11 million in China's northern Shandong province, where the policy's enforcement was especially violent.