Klayman: Biden Obviously Delayed Shooting Down Spy Balloon Allowing ChiComs to Conduct Surveillance on U.S. Nuclear Missile Sites to Pay Back ChiComs for the Millions in Dollars of Bribes He Took Laundered Through His Son Hunter!
Order "It Takes a Counter-Revolution!" at Amazon.com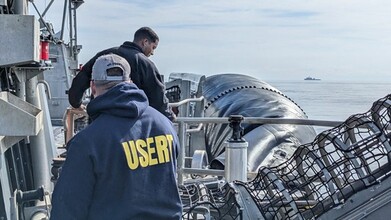 By Jeremy Herb, Jennifer Hansler, Kylie Atwood, Manu Raju, Haley Britzky
CNN
February 9, 2023
Biden administration officials disclosed new information Thursday about the capabilities of the suspected Chinese surveillance balloon that traversed the United States last week and what they are learning as the FBI begins analyzing the recovered parts after the balloon was shot down Saturday.

US officials also detailed what they've discovered about the broader spying operation they say the Chinese government has undertaken using a fleet of high-altitude surveillance balloons across the globe.



Your help is urgently needed!
Support our cause and join our fight!