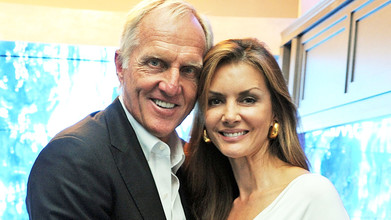 Yahoo News
April 7, 2021
Greg Norman has revealed his plans to scale back his $400 million business empire and move home to Australia.
The Aussie golf legend has 13 businesses in course design, apparel, hospitality and real estate, but wants to reduce his portfolio by more than half over the next five years.
"I'm skinning down," Norman told the 'Four Courses' podcast this week.
The 66-year-old has sold two of the properties he owns with wife Kirsten Kutner in recent weeks, with a desire to eventually return home to Australia.