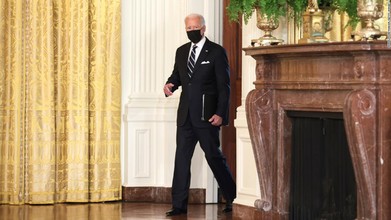 By Analysis by Stephen Collinson
CNN
August 19, 2021
(CNN)President Joe Biden is struggling against an intensifying examination of his judgment, competence and even his empathy over the chaotic US exit from Afghanistan. And each attempt the administration makes to quell a furor that's tarnishing America's image only provokes more questions about its failures of planning and execution.
A defiant Biden on Wednesday rejected criticism of his leadership, as he battled the most significant self-inflicted drama of a term that he won by promising proficient government and to level with voters.
"I don't think it was a failure," the President said in an interview with George Stephanopoulos of ABC News, referring to a US pullout that sparked scenes of desperate Afghans clinging to, and falling to their deaths from, US evacuation planes.