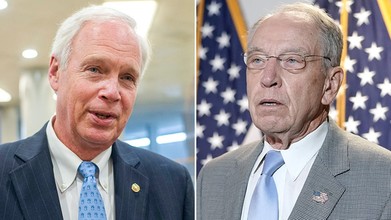 By Jordain Carney
TheHill
August 4, 2020
Tensions are ramping up over a GOP probe into the Obama administration that focuses, in part, on Hunter Biden, the son of presumptive Democratic presidential nominee Joe Biden.
Months into the controversial Senate Republican investigation, frustration appears to be boiling over as both sides step up their attacks in the growing shadow of the November elections.
Democrats, the Biden campaign and their outside group allies are increasingly going public with their concerns over the investigation, which they worry could spread Russian disinformation. They are targeting Sen. Ron Johnson (R-Wis.), who has been spearheading the effort.