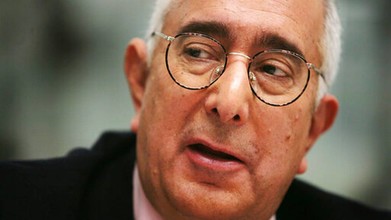 By Don Thompson
Associated Press
March 28, 2020
Four gun-owners rights organizations on Friday sued Los Angeles County Sheriff Alex Villanueva over his repeated attempts this week to shut down firearms dealers, contending that his actions violate citizens' constitutionally guaranteed right to bear arms.
"Shuttering access to arms necessarily shutters the Constitutional right to those arms," says the federal lawsuit filed by the Second Amendment Foundation, National Rifle Association of America, California Gun Rights Foundation, and Firearms Policy Coalition on behalf of individual gun buyers and a Los Angeles firearm and ammunition retailer.
Meanwhile, libertarian economist and actor Ben Stein sued Gov. Gavin Newsom, challenging whether California's unprecedented restrictions on social movement can actually be enforced.