Klayman: Ari Fleischer Is a Slimy Establishment Republican George W. Bush Greaser Who Tried to Take Freedom Watch's Trademark Years Ago!
Order "It Takes a Revolution: Forget the Scandal Industry!" at Amazon.com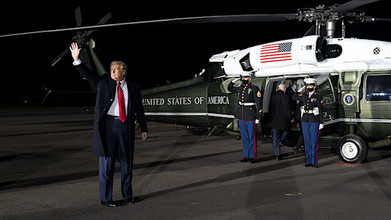 By WND News Services
WND
January 10, 2021
Former White House Press Secretary Ari Fleischer said President Donald Trump is "on his own," the Associated Press reported Saturday.

"At this point, I won't defend him anymore," Fleischer told the AP. "I won't defend him for stirring the pot that incited the mob. He's on his own."

Fleischer is a GOP strategist and was a White House press secretary under former President George W. Bush, according to the AP. Fleischer also voted for Trump.



Your help is urgently needed!
Support our cause and join our fight!