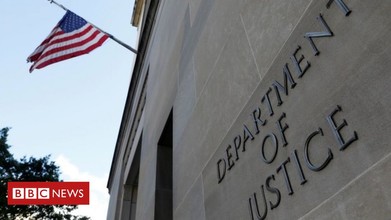 BBC News
December 2, 2020
The US justice department is looking into claims that lobbyists have tried to use bribes to secure a presidential pardon, unsealed court papers show.
They say that in August investigators began investigating a "secret lobbying scheme" possibly involving attempts to contact White House officials.
The redacted filings do not give any names, but the justice department says no government official is being probed.
In a tweet, President Trump referred to the investigation as "fake news."