Klayman: Anti-Semitic Pro-Palestinian Hatred and Garbage!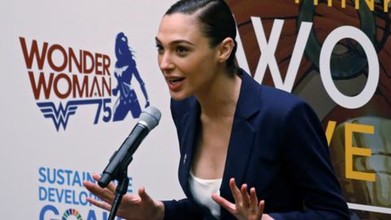 TRT World
October 17, 2020
The casting of Gal Gadot to play Cleopatra has led to a backlash, but much of the outrage misses the point.

Cleopatra, the ancient Egyptian Queen, and one of the few women remembered from the region's history will be played by Israeli actress, Gal Gadot. Arguments of cultural appropriation, stealing Arab film roles, land, and culture, have already been made on social media.

In retaliation, many have claimed Cleopatra's Macedonian/Greek heritage is justification and actually, more accurately represented by Gal Gadot.



Your help is urgently needed!
Support our cause and join our fight!