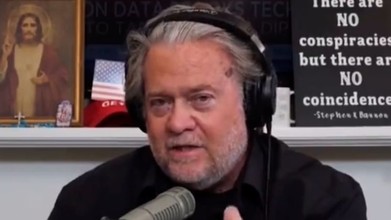 By Katelyn Polantz, CNN Reporter, Crime, Justice
CNN
June 16, 2022
A federal judge on Wednesday refused to throw out the charges against Steve Bannon for contempt of Congress, sending the former Donald Trump adviser to trial next month.
Judge Carl Nichols of the DC District Court rejected Bannon's motion to dismiss the case against him, including his arguments that the House select committee's subpoenas were illegal and that he was protected by the secrecy of the presidency because he had been in contact with Trump at the end of his administration.
The decision is likely to add firepower to the House's January 6 investigation, which is holding public hearings this month on its findings, and it blesses the Justice Department's decision to indict Bannon, who had left the Trump administration in 2017.