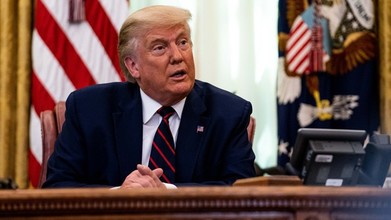 By Justin Wise
TheHill
September 7, 2020
A federal judge in Washington has reportedly ordered the Trump administration to temporarily resume issuing diversity visas to immigrants through a lottery system.
"To be clear, there is no statutory requirement that every available diversity visa be issued each year, " U.S. District Judge Amit Mehta, an Obama appointee, wrote in in his decision on Friday, The Associated Press reported. "But that does not mean that the State Department could effectively extinguish the diversity program for a given year by simply sitting on its hands and letting all pending diversity visa applications time out."
The ruling came in response to legal challenges against President Trump's moves earlier this year to suspend the issuance of green cards and certain visas, including those for temporary workers. Trump in April announced a freeze on diversity visas that are awarded to up to 55,000 immigrants who come from countries with historically low rates of immigration to the U.S. The State Department had issued about 12,000 diversity visas for the 2020 lottery by the time of Trump's order, the AP noted.