Klayman: America Does Not Need the Cuomo Brothers Any More Than They Need Political Corruption in State Government or the Media at CNN and Elsewhere!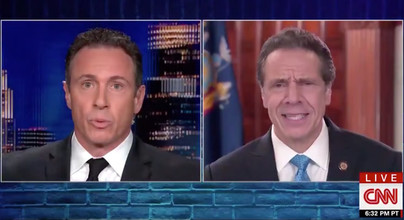 Washington Post
March 24, 2020
Clips of the two men trading barbs circulated widely on social media Monday night, with one person calling the back-and-forth a "master class in backhanded compliments. ..."

"The Cuomo Boys are the comedy routine America needs right now," another viewer tweeted.

i spliced together the best moments from the cuomo brothers from the past few days and this is comedy gold pic.twitter.com/uYnDWX8ghb — alex -- (@thunderrmuffinn) March 24, 2020

This isn't the first time the Cuomos have fallen into old habits on air. Their public razzing was the subject of a "Daily Show" segment in 2015, during which then-host Jon Stewart remarked, "No matter how big or successful you are, you can always count on your siblings to bring you back to earth."



Your help is urgently needed!
Support our cause and join our fight!