Klayman: Ain't Going to Happen! SCOTUS Does Not Enforce Sharia Law! But If It Did Gay Marriage Would Be Shot Down!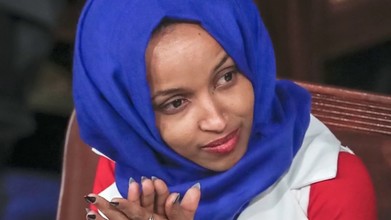 By Edmund DeMarche
Fox News
October 13, 2020
Rep. Ilhan Omar, D-Minn., took to Twitter on Monday to criticize "pearl-clutching" Republicans upset about the treatment Amy Coney Barrett has received from Democrats over her Catholic faith after her nomination for Supreme Court.

Omar imagined the reaction from Republicans "if a Muslim woman was nominated to SCOTUS."

"You would see Republicans lose their mind about her religious background... "Sharia law" would be trending right now. Miss me with the pearl-clutching and all this righteous talk about religious freedom."



Your help is urgently needed!
Support our cause and join our fight!