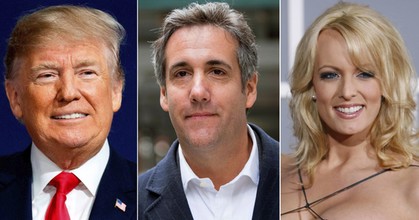 By Christal Hayes
USA TODAY
April 26, 2018
President Trump's personal attorney Michael Cohen says he will plead the Fifth Amendment in the case brought by adult film star Stormy Daniels.
Cohen made the assertion in a signed statement filed in federal court Wednesday.
He said in the filing he would assert his Fifth Amendment rights against self-incrimination because of a criminal investigation targeting him, which led to his New York office, home and hotel room being raided by federal agents earlier this month.