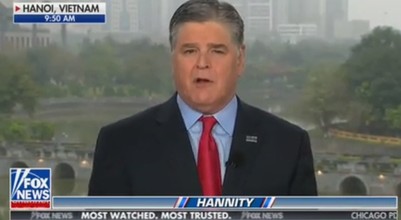 By Bradford Betz
Fox News
February 27, 2019
Fox News' Sean Hannity on Monday took Bill Maher up on his suggestion that House Intelligence Committee Chairman Adam Schiff, D-Calif., ought to go on Fox News more.
Schiff, a fierce critic of President Trump, appeared on HBO's "Real Time with Bill Maher" on Friday night.
Schiff told Maher that his GOP colleagues secretly have "misgivings" about the president but wouldn't dare speak publicly.